MediaOne is the San Francisco Bay Area's leading video production company. With our full size studio and on-location production gear, we serve Billions Rising Foundation, Google, Salesforce, National Geographic, and your San Francisco Giants to name a few of our star clients. Our two insert studios take care of the San Francisco guests of all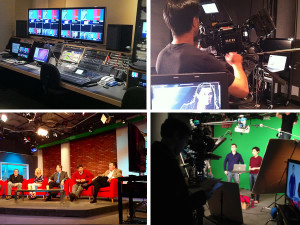 US-based 24 hour news channels, as well as many from Europe and Asia. We also serve NBC, CBS, ABC and PBS.
MediaOne will use the beauty of Mayacamas Ranch, producing quality video content of your retreat or company meeting. Keep the energy of you gathering moving forward by giving those who could not attend a video experience. What better visual stage than the hills of Sonoma County.
MediaOne believes in being a socially responsible, environmentally friendly company, with bottom-up driven programs. Some of our employee-developed initiative include volunteering on company time, and a program where unused foods from productions is donated to San Francisco homeless.
MediaOne advocates for the use of video to give voice. Follow MediaOne Services on Facebook, and Google+ and MediaOne_Live on Twitter.
To get more information visit www.mediaoneservices.com or call 415-262-4222, or email: sales@mediaoneservices.com