A Unique Setting for Families to Renew, Reflect and Connect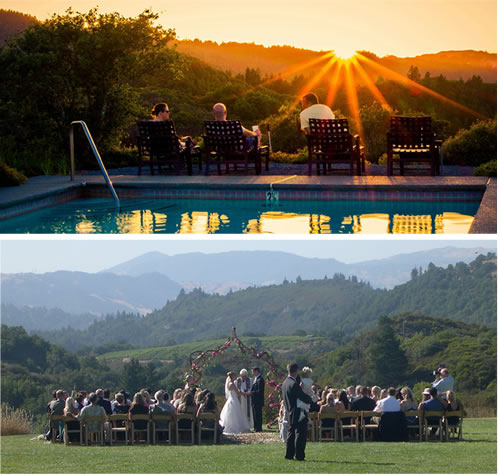 Imagine a place where children are able to deeply connect with themselves and others in nature. A place where adults can relax and recharge as well as engage in meaningful conversation. Somewhere grown ups and kids can play together, and at times be separate. And most importantly, a place where families can be removed from daily life and nurtured in a truly special environment.
Located on a hilltop above the town of Calistoga surrounded by awe-inspiring views, Mayacamas Ranch offers a unique getaway for large family gatherings filled with deep connections, rare beauty, and unforgettable moments.
The Ranch is an ideal location for:
Weekend and weekday getaways (just 80 minutes from The Bay Area and Sacramento, and a quick flight from LA, Portland and Seattle to nearby Santa Rosa)
A great summer escape (family-camp style with other families)
Celebrations (e.g., birthdays and weddings)
Family gatherings (e.g., large family reunions)
Activities include:
Swimming or lounging poolside with views spanning four counties
Exercising: hiking and trail running are popular outdoor activities
Playing: fishing, nature exploration, and a wide variety of ball games
Family dining, including delicious meals, followed by a campfire under the stars
Additional Family Opportunities
If families are interested in tapping into additional activities in the area, there are nearby kid-friendly excursions worth visiting (e.g., Safari West, Old Faithful Geyser, Petrified Forest, etc).
In addition to our quaint rooms and cottages, ranging from one bedroom units with two beds to four/five room layouts, we also have two nearby homes available to rent out for smaller family gatherings.
To learn more about our homes go to www.mayacamasranchhomes.com or for booking and reservations, visit our current homes here: Wine Country Mediterranean Getaway and Private Modern Luxury Retreat.