Yoga Retreat with Yoga Movement
Event Navigation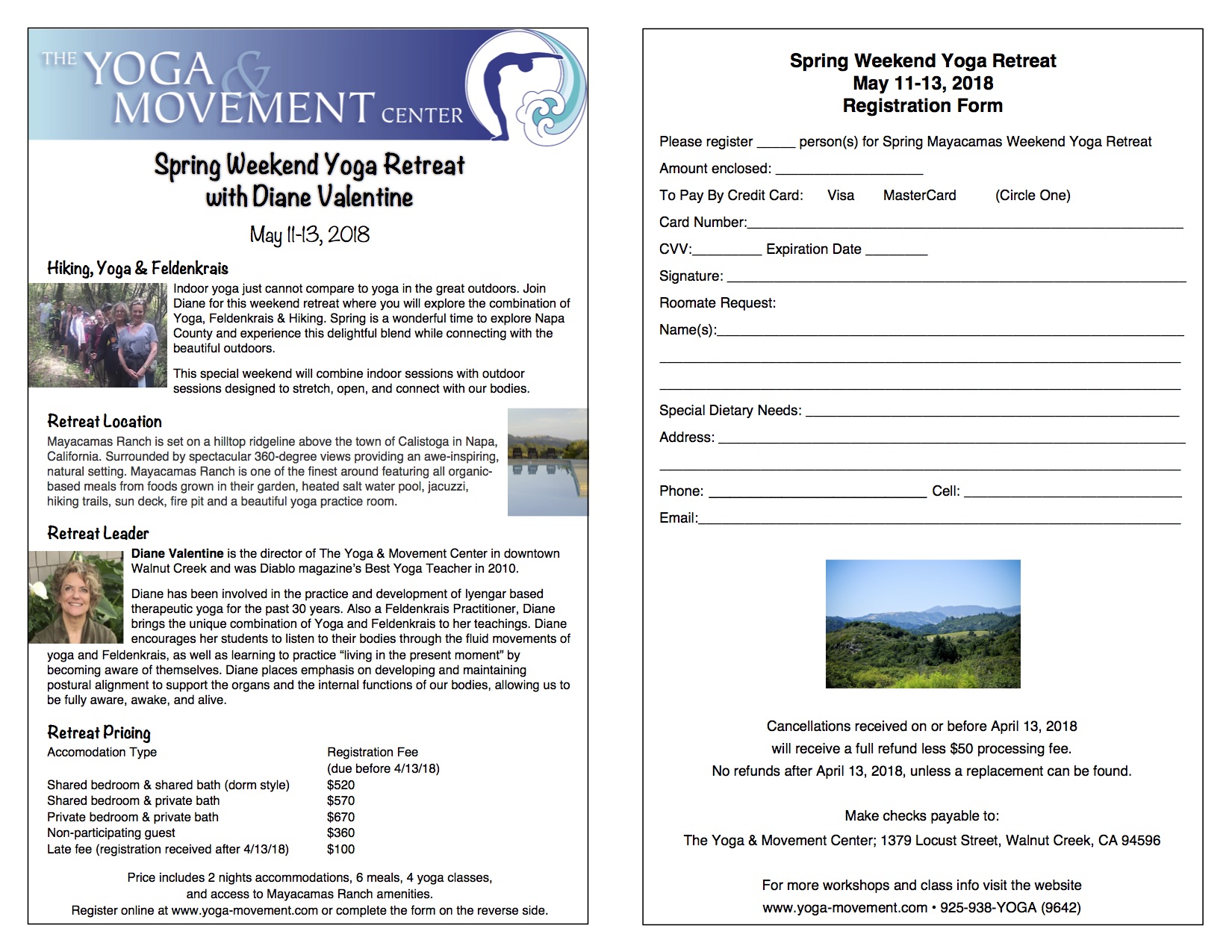 Hiking, Yoga and Feldenkrais: A Weekend Yoga Retreat with Diane Valentine
Indoor yoga just cannot compare to yoga in the great outdoors. Join Diane for this weekend retreat where you will explore the combination of Yoga, Feldenkrais & Hiking. Spring is a wonderful time to explore Napa County and experience this delightful blend while connecting with the beautiful outdoors.
This special weekend will combine indoor sessions with outdoor sessions designed to stretch, open, and connect with our bodies.
Register online at: http://bit.ly/MayacamasSpring2017
If you are interested in attending or getting more information about this event, please submit the request form below.