Yoga Retreat with Julie Locke
Event Navigation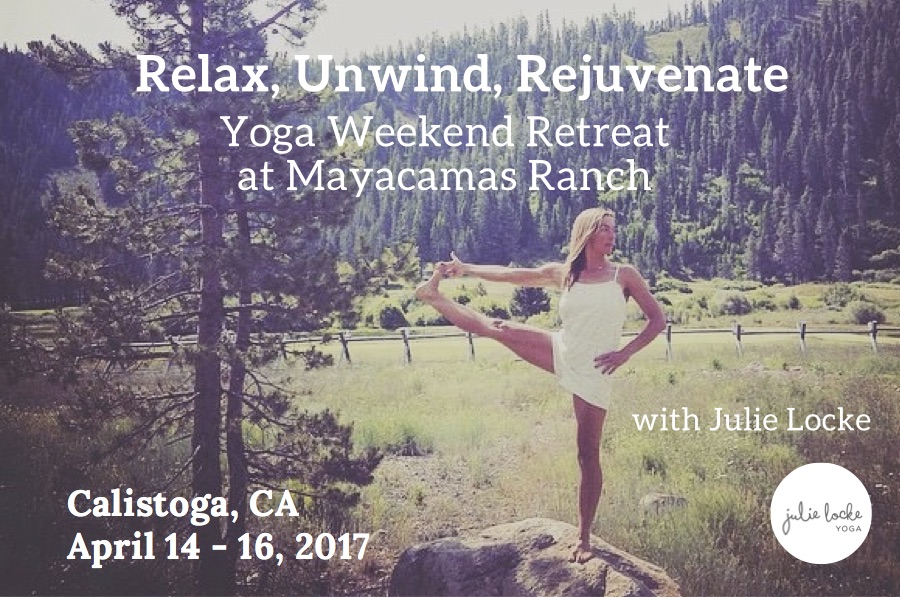 Dive into Spring feeling refreshed.
Join Julie on this inspiring, three-day Mayacamas Ranch Yoga getaway. Nestled upon a hilltop, above the quaint town of Calistoga, Mayacamas Ranch is the perfect place to unwind.
Start and end each day with an invigorating, soulful Vinyasa flow. During free time, hike in the picturesque foothills, enjoy a swim in the heated pool and jacuzzi, pleasure read, or simply bask in the beauty of mother nature. This potent combination of yoga, nature, nourishing food and company is bound to leave you feeling rejuvenated.
Clear the clutter. Invite the light.
You deserve this.
Pricing:
Dorm $450. Double Room $600. Single Room $800.
*Cost includes 3 meals daily, 4 yoga classes, lodging and amenities.
Register with julie@julielockeyoga.com, via PayPal.
If you are interested in attending or getting more information about this event, please submit the request form below.