When our architect saw the land after the fire he said :
"The dramatic vertical rock formations of the intersecting canyons need to be accessible. These rock forms were previously unseen and because of the fire have now been revealed in all their majesty. Imagine a village that clings to these rock formations and is directly tied to them as an extension of the landscape .  The rock needs to be analysed and a concrete developed that is very close in texture and geological make up and can be created in concrete and this immediate juxtaposition of the natural formation and the man made extension  becomes the magic of this place."

FIELD ARCHITECTURE
The cutting edge architects Field Architecture have designed these renders for us to show what is possible in the space that has opened up from the fire.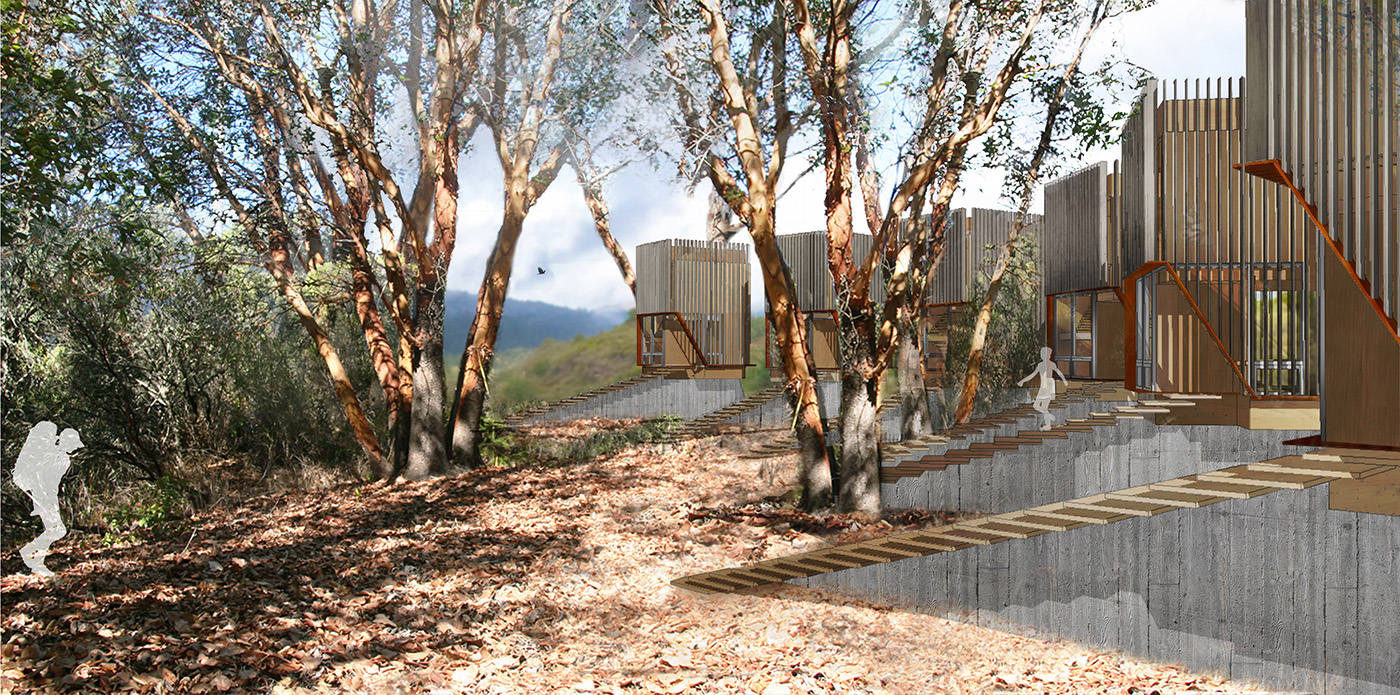 Visit Field Architecture to learn more